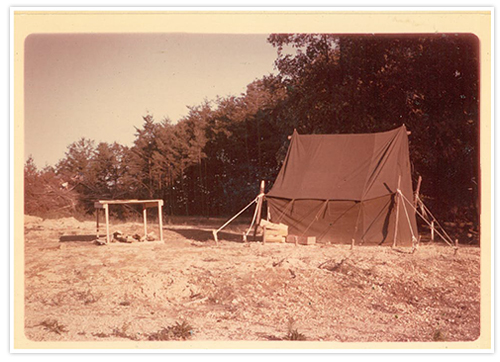 On seven acres of unimproved land — donated by Andrews Air Force Base — our founders pitched an Army surplus tent and began to lay the infrastructure for a place where people of differing abilities could gain specific job skills and earn self-generated income. Over the following decades, Melwood would pioneer many new mile­stones in the field that would be known as social-entrepreneurial ventures: businesses with the 'double bottom line' of providing revenue as well as jobs and independence for people of differing abilities.
The first successes came in horticulture. Our trainees cultivated plants through our founding program in horticulture rehabilitative therapy and sold them at work sites around the Washington D.C. area. That work led to grounds keeping and landscaping contracts, where Melwood crews consistently delivered good, dependable work. Today, Melwood celebrates over 50 years of providing jobs and services to people with differing abilities. We continue to utilize the innovative and effective social-entrepreneurial model we were founded on to offer more people of differing abilities the careful training they need to become proud and valuable members of the workforce in their communities continues to be a key part of Melwood's mission.
Each year, we serve more than 1900 people in the DC metropolitan area, offering job training, employment, life skill improvement, community support and recreation opportunities. As a result of our integrated program offerings, Melwood is one of the largest employers of people with differing abilities in the Eastern Region of the United States providing more than 750 dedicated workers of differing abilities a good job and direct supports.  
Beginnings in Employment
Melwood began in 1963 in Upper Marlboro, Maryland and in the early 1970s purchased the 108-acre property in Nanjemoy. At the time, the facility was a fully functioning farm that was used as a training site for individuals of differing abilities to gain job skills in agriculture, farming, landscaping, and horticulture in order to go out and pursue careers in the community. The Nanjemoy campus was the center of Melwood's job training programs in Charles County for a number of years. Over time, the needs of the community began to change and Melwood explored additional options for the property.
Growth and Change
By the early 1980s, construction had begun on the lodge-style cabins and dining hall at the west end of the property. The cabins became home to the early Access Adventures program, which hosted several retreat-style camp-themed vacations for adults with disabilities throughout the year. Eventually Access Adventures began adding getaway destination vacations to the schedule and saw great success.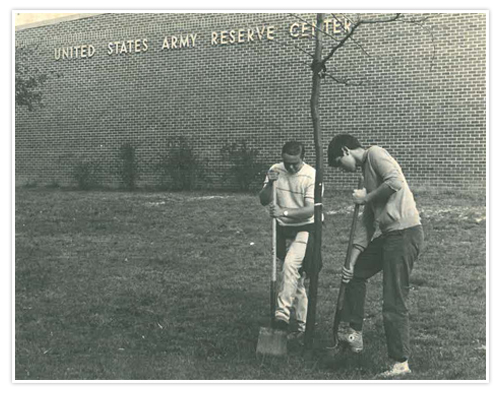 As the job skills part of the facility was moving to other locations and Access Adventures was growing, Melwood identified the need for summer youth programming. With the addition of high and low challenge courses, a swimming pool, basketball court, and stables, Camp Accomplish opened its doors in 1998 to children with disabilities and their siblings. Eventually the camp expanded to be open to all children, with and without disabilities. Today, Camp Accomplish serves over 600 youth each year.
As the camp grew, horseback riding grew in popularity as an activity. In 2004, thanks to a very generous donation, an indoor riding arena was constructed on the property to allow for riding lessons and equine activities year-round, regardless of the weather conditions. The stables were also enclosed and built into a complete barn that is still used today as a bustling center for the full-fledged Equestrian Program, which includes both lessons and trail-riding activities.
Continued Improvements
The Melwood Recreation Center is always exploring options for future growth and expansion, both in the number of people served and the types of programs and facilities available on the property. This is done through community partnerships, creative programming, and capital investments. Constant evaluation and outreach has made the Melwood Recreation Center a staple of the Charles County community and premier recreation spot for people of all ages.